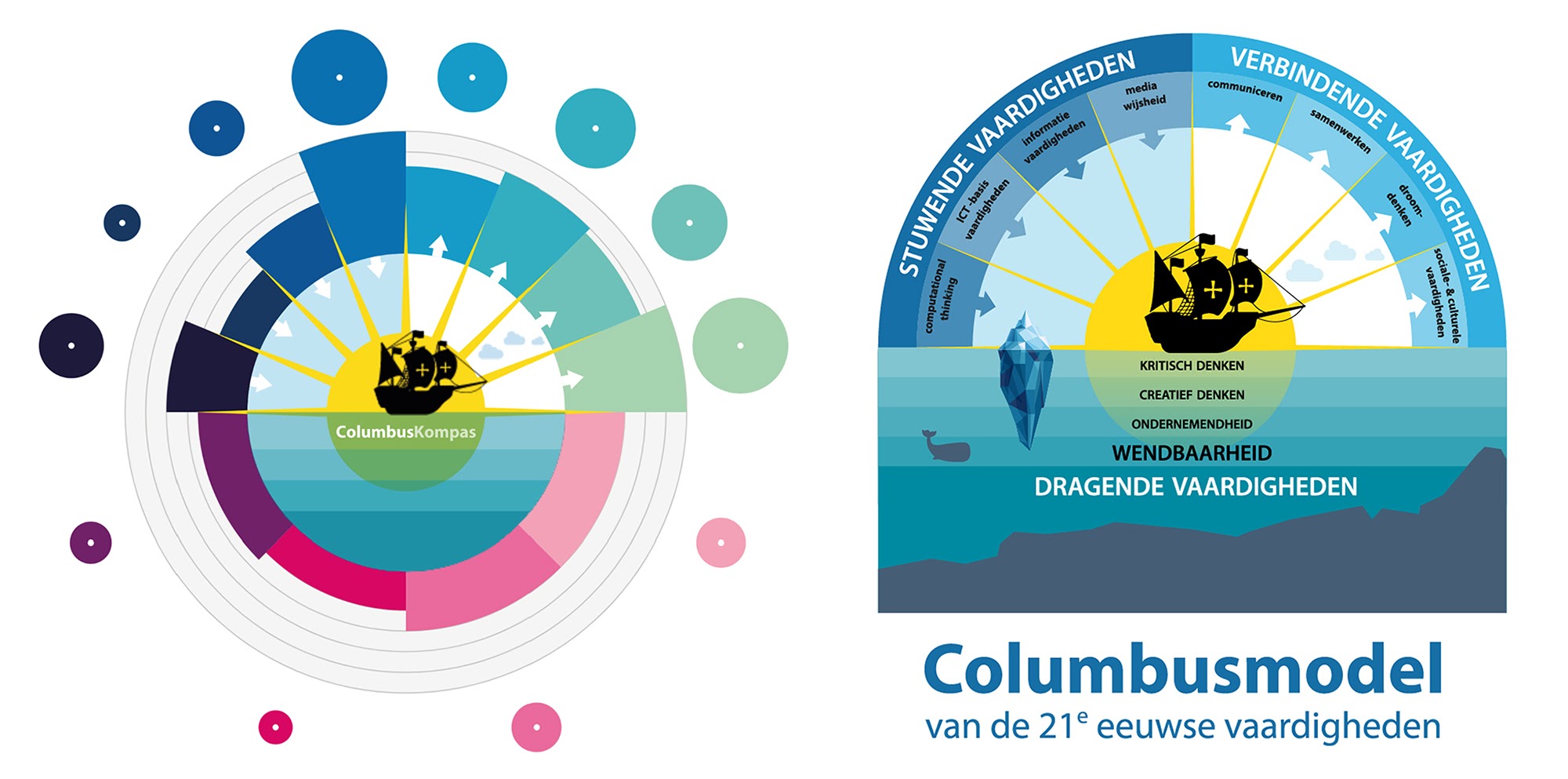 webinar 21ste-eeuwse vaardigheden
Bent u al bekend met het Columbusmodel van de 21ste-eeuwse vaardigheden? Op dinsdag 23 februari, van 13:30 tot 14:30 uur, is er een introductiewebinar van een uur, waarin ik de 21e-eeuwse vaardigheden in logisch verband plaats, en hiërarchie aanbreng tussen de vaardigheden met behulp van het Columbusmodel.
Vervolgens ga ik in op hoe je 21ste-eeuwse vaardigheden meetbaar kunt maken. Hiervoor hebben we het ColumbusKompas geïntroduceerd. Het ColumbusKompas is, net als een regulier kompas, een meetinstrument waarmee je kunt bepalen of je op koers bent. Je stelt ermee vast waar een manager, medewerker, leraar, leerling of student zich bevindt in relatie tot het leerdoel van een specifieke vaardigheid in een brede context.
Deelname aan dit webinar is gratis, maar vanwege beperkte capaciteit is aanmelden verplicht, dus wacht niet te lang!